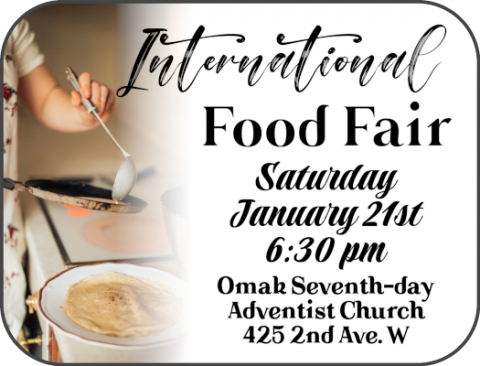 We are thrilled to host our 18th International Food Fair on Saturday, January 21, 2023. Come and sample delectable vegetarian cuisine from many different nationalities, such as:
German
Japanese
Argentinian
Greek
Korean
Native American
Admission is free. Donations are gratefully accepted.
This event benefits Adventist Frontier Missions missionaries serving on Fort Peck Reservation, Montana; Advent Hope missionaries building a health center in Guyana; and Passing the Light Ministries of Kenya.
God has blessed all of our International Food Fairs because the food has always been delicious, the fellowship always heartwarming, and the donations for the missionaries always generous! Invite your friends and neighbors.