Bible Prophecy and the Coming Crisis Seminar Videos
With Evangelist, Rob Knott of White Horse Media
October 15-November 5, 2022 at Omak Seventh-day Adventist Church
Prophecies of the Bible are unfolding right in front of our eyes. Government chaos. Natural disasters. War and sickness across the planet. Do these cataclysmic events point to a critical change coming in the near future? Learn to decipher the prophecies of the Bible and their warnings for today, discover America's role in the final days, and find peace by understanding God's plan in last-day events. This seminar is designed for anyone curious about the prophecies of the Bible or concerned by current world events.
---
---
1: Prophecy Validated
Bible prophecy has predicted human history with 100% accuracy. See the rise and fall of the nations the Bible predicted over the past 2,000 years and learn how these ancient predictions are relevant today!
2: War in Heaven
Revelation speaks in great detail of this planet's greatest war. Will it affect you? How will it end?
3: Thief in the Night
There are many different ideas about the second coming of Jesus Christ. This presentation will separate fact from fiction as we discover the truth about the coming rapture! Don't be caught off guard!
4: Evidence that Moves Skeptics
No other prophecy is more specific in outlining Christ's work on earth. Find out how prophecy in the book of Daniel foretold Jesus' ministry with perfect accuracy, hundreds of years before it happened.
October 19, 2022 at 6:30 PM
5: Ultimate Sacrifice
Understand what Jesus was willing to do for you and me, that we might spend eternity with him. Learn how His sacrifice gives us victory today and hope for tomorrow, even in these challenging times.
October 20, 2022 at 6:30 PM
6: Anti-Christ Revealed
Prophecy speaks of an Antichrist power that plays a crucial role in the final events of Earth's history. Is the Antichrist here already or will its coming be far in the future? Come and find out!
October 22, 2022 at 6:30 PM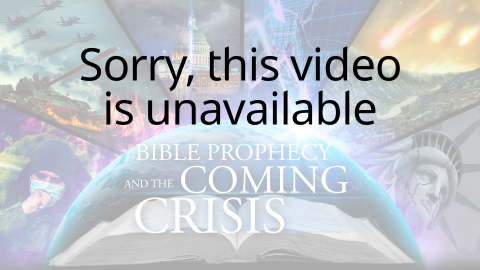 7: Deadly Delusions
Millions are confused about the relationship between the body, spirit, and soul. But does it really matter what you believe? Yes—absolutely! Get ready for a real eye-opener!
October 23, 2022 at 6:30 PM
8: Devil's Dungeon
The devil doesn't want you to know about his thousand-year prison sentence, because it reveals his true character. But now you can know the Bible's amazing truths about the soon-coming 1,000 years!
October 26, 2022 at 6:30 PM
9: Written in Stone
God created us to experience happiness, peace, long life, and all the other great blessings for which our hearts long. See how God's law is a road map that points out the right paths to follow in order to find this true, supreme happiness.
October 27, 2022 at 6:30 PM
10: The Final Firestorm
Don't be fooled—because what you think about hell affects what you think about God! The entire world holds to an unbiblical view about hell, and you owe it to yourself to know what the Bible really says about it.
October 29, 2022 at 6:30 PM
11: Satan's Greatest
Cover-up
Did you know there is a very important day in the Bible? It's astounding that only a few people are aware of it, because it's one of the most significant days in all of human history!
October 29, 2022 at 7:30 PM
12: River of Life
The great difference between Christianity and every other religion is the death, burial, and resurrection of Christ. In these three acts is made possible all that God desires to do for us. Come and hear how to keep these three vital acts alive.
October 30, 2022 at 6:30 PM
13: Mystery Babylon Seal Versus Mark
A tattooed number, a computer chip under the skin, or something subtler? It's one of the most misinterpreted prophecies in all of the Bible—Learn why it is vitally important to understand it.
November 2, 2022 at 6:30 PM
14: USA in Prophecy
Will the United States play a vital role in the final stunning events of the world's closing history? Surprises await you as the Bible reveals how the leading nation of the world came to exist and why!
November 3, 2022 at 6:30 PM
15: Proving the Prophets
Your ultimate destiny just might be tied directly to your ability to distinguish between true and false prophets. So it's very important to know what the Bible really says about this timely subject!
November 5, 2022 at 9:30 AM
16: The Magnificent Kingdom
Come learn the truth about God's holy city and the new earth, so you can understand His love and enjoy the peace, joy, and purpose that He designed for you to experience.
November 5, 2022 at 6:30 PM
17: Revelation's Remnant
The word "church" is translated from the Greek to mean "called-out ones." Jesus is calling people out of Babylon. He says, "My sheep hear My voice…and they follow Me."
November 5, 2022 at 7:30 PM